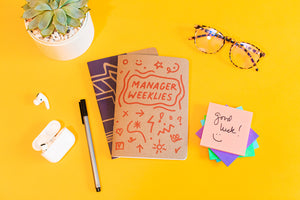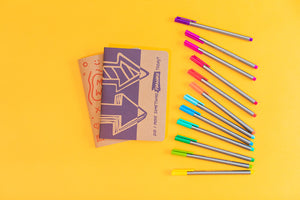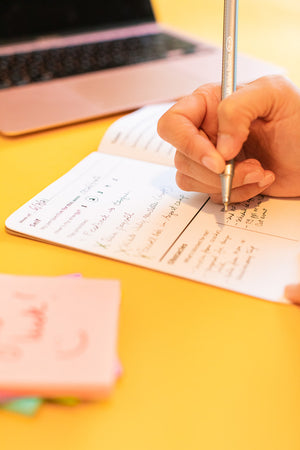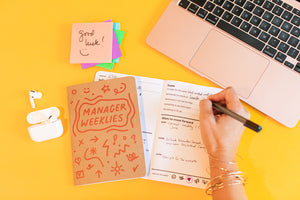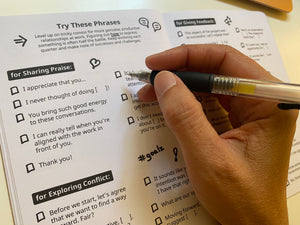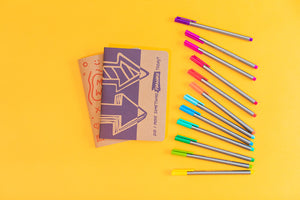 Manager Weeklies (2 pack)
Did I move something forward today? As a manager, this is the name of the game. From people to projects to profits, intentionally setting up your week is a vital sign of strong leadership.

Manager Weeklies are notebooks that last one quarter. At the beginning of the week, you'll set intention around the week ahead: your greatest priorities, your team, current obstacles and your energy. As the week progresses, you'll document ideas for medium-term changes and ways to move them forward. At the end of your notebook, you'll have a chance to reflect back on the quarter and look ahead towards the next one, too.

Manager Weeklies also include useful 1:1 tools and phrases to try with your team when sharing praise, giving feedback, exploring conflict and shifting perspective. You'll find many phrases to say yes, no and maybe. And at the end of the quarter, you'll have recorded a ton of information about what the hell happened! This is *invaluable* for performance review reflections.

Manager Weeklies are designed for people-oriented leaders who want the benefit of a deep breath before tackling the details. When it comes to leadership, a little intention goes a long way.
5x7 inches, purple and red designs (1 each)
32 pages, including 13 weekly spreads, an end-of-quarter regroup and 3 pages of useful phrases for feedback, praise, conflict and team discussion
Work Wheel Tool for productive 1:1 conversations around topics like Growth/development, Recognition, Support and more
High-contrast, full-bleed,

 craft

 stock
QR code to access deeper Manager Weeklies resources    
For bulk pricing, email: shop@beplucky.com

Note: Additional duties/taxes may apply on international orders. Customer will be responsible for these fees.