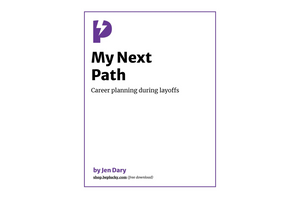 My Next Path: career planning during layoffs
You are not a layoff. You have been laid off.
Let's agree that your identity has not change just because a circumstance happened to you. An unexpected layoff might make you feel lost, sad, frustrated or angry. You may wonder: why was I laid off? Why did others stay?
This short guide will help you process, reflect and plan your situation. 

Enter your details and we'll get you a download right away.