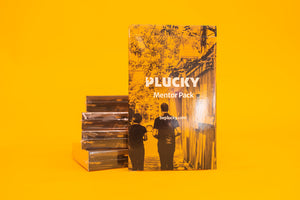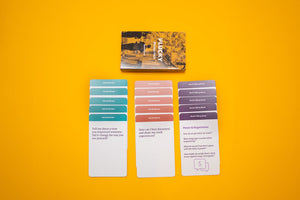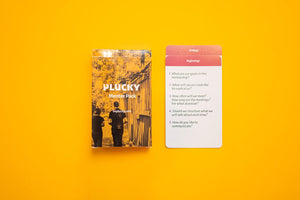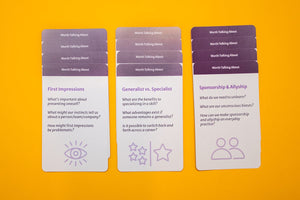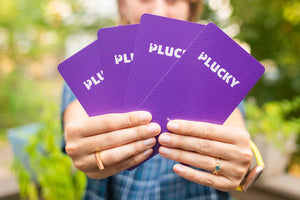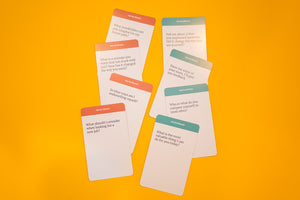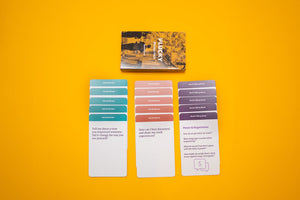 The Plucky Mentor Pack
Sometimes you need more than a manager. Sometimes you need a mentor.
Mentorships have the potential for collaborative growth between Mentors and Mentees but it can be hard to know what to talk about!
These cards will help you outline and fulfill a strong mentorship. The featured topics are ripe for a professional mentorship, where one person gives back and one person looks forward and everyone is energized as a result.
As industries and careers change, one thing remains true: it feels good to support each other. Let this be a guiding principle in your work together.

Read more about the Mentor Pack backstory here.
1 Beginnings card to get organized and define expectations

1 Endings card to wrap up the mentorship with intention
14 Ask the Mentee cards to explore experiences and define goals
14 Ask the Mentor cards to guide expertise and reflection
21 Worth Talking About cards, each with a theme and multiple follow-up questions to deepen the conversation
High-contrast, full-bleed, oversized card stock
For bulk pricing, email: shop@beplucky.com

Note: Additional duties/taxes may apply on international orders. Customer will be responsible for these fees.