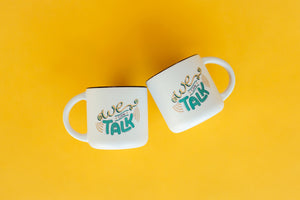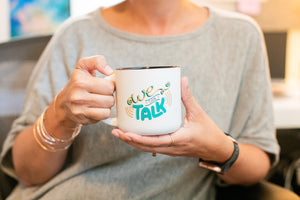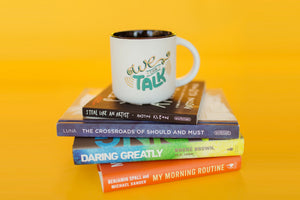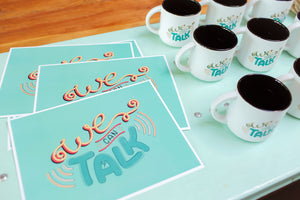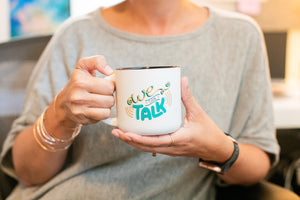 The "We Can Talk" Mug
"Can We Talk?" are the three scariest words in the English language because they represent the first real sign of addressing conflict.
Badass people, including strong leaders, are not only able to prompt the question but also have graceful and calm ways of receiving this question. And let's be real; you want to be one of these folks.
Empowering a culture of "we can talk" is some of the most important work we can do in our companies, families and in our society today.
By using this mug, you are suggesting that you share the value of listening and courage with those around you. Everyone you meet sees that you are a person who is open to hard conversations when they must happen… and that you're ready to learn along the way.

Mug details:

14oz mug

white exterior, black interior
original artwork on both sides of the mug
dishwasher safe


Note: Additional duties/taxes may apply on international orders. Customer will be responsible for these fees.